National Tourism Board Malaysia Everyone Communicates Few Connect June'22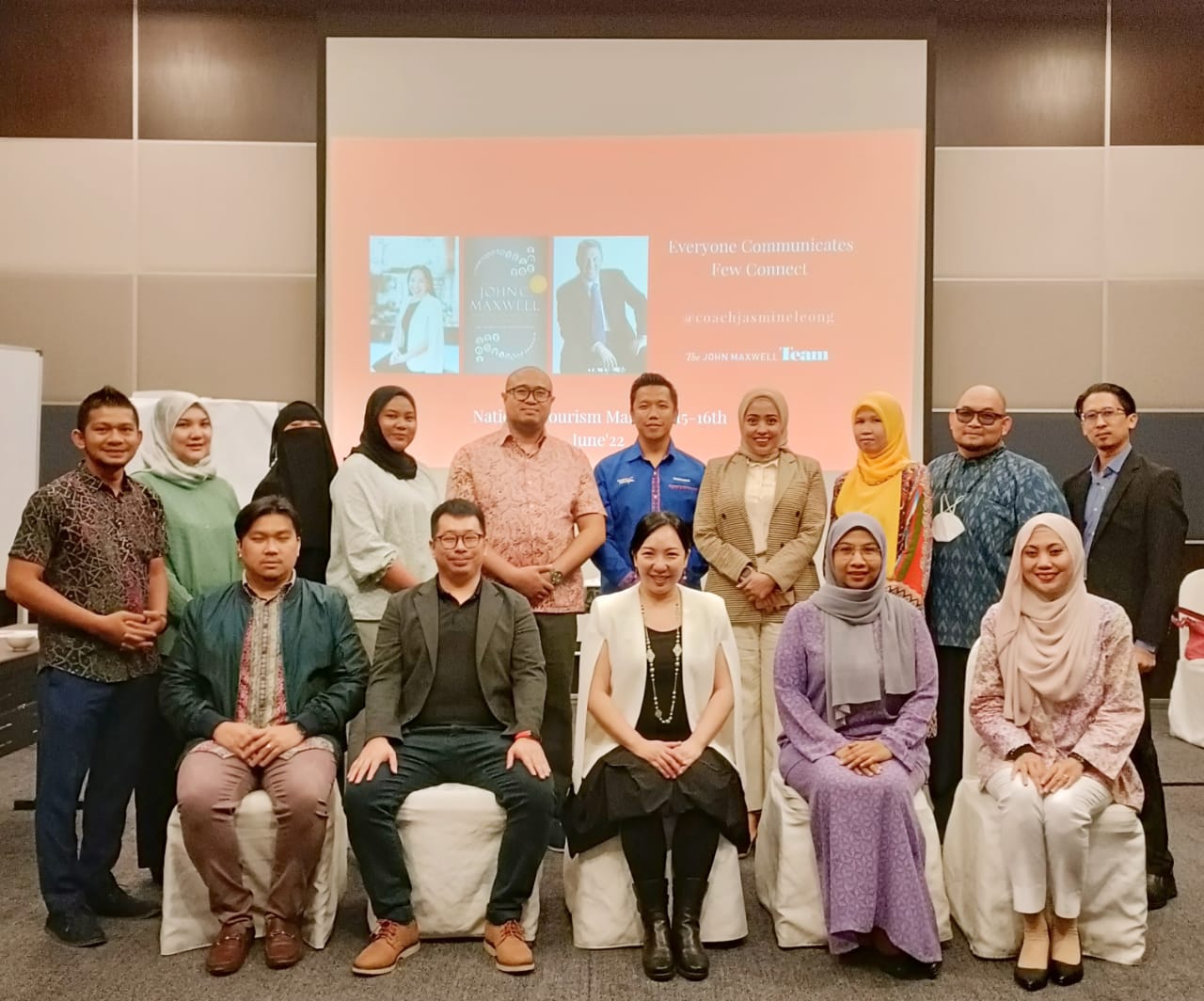 National Tourism Board Malaysia - Everyone Communicates Few Connect
On 15-16th June'22 Coach Jasmine was invited for a 2 Day Everyone Communicates Few Connect Course for 15 participants strong members of National Tourism Board Malaysia in Espira Kinrara.
Coach Jasmine was assisted by Assistant Coach Joe and over the 2-day program, the participants were treated to a boost in public speaking confidence in the English Language, understood the colour they communicated in and went through fun, laughter and many milestones of overcoming the fear of presentation and public speaking!!
Well done National Tourism Board!
See below for some of the takeaways as a result of the program!