YouthMAX July-Aug'21 Online Conference
Coach Jasmine's 1st ever YouthMAX Online Conference was conducted over 4 Saturdays on 24th & 31st July, 7th and 14th of August 2021, in collaboration with Coach Emmanual Mohan of El Roi Football Academy, we ran the programme to 20 youths between 13-21yrs of age.
Topics covered were the 4 main issues of bullying, failure, self-image and personal character. Being online may have restricted the activities we could do with the youths to illustrate the points and lessons but feedback was still positive and the youths were encouraged, inspired and hopefully ready to face our challenging world post pandemic.
Big thanks to Special guest speaker Hazli Bojili, Coach Jasmine's friend, Fitness trainer, content creator and top social media influencer as well as Assistant coaches Joe Lim, Jee Wang, Debs Chan, Cindy G and Clara Wan for facilitating the breakout rooms.
Below are some of the feedback from the participants.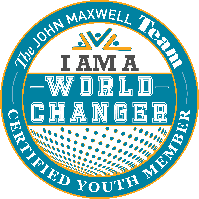 YouthMAXmy official introduction by Host Hazli Bojili
Check out John Maxwell's introduction here as well as the inspirational Nick Vujicic!
Contact me for info about our next course