YouthMAXmy Feb'23 with Curtin University Malaysia
In Feb'23, the first ever IN-PERSON YouthMAXmy course was held at IEC Education Centre. Coach Jasmine with Ambassador of YouthMAXmy Hazli Bojili and Assistant Coaches Debs Chan and April Lee were at hand to coach, inspire, guide and encourage our 25-odd participants between the ages of 16-19yrs of age from schools all over Kota Kinabalu.
This leadership camp was extra special as Curtin University Malaysia sponsored the entire certified event and even contributed to a session with 'Introduction to Psychology' section led by Dr Adeline Wong, practicing psychologist and lecturer at Curtin University Sarawak campus.
If you are keen to know more of how your youth or YOU can participate in the next YouthMAXmy, connect with us coachjasmineleong@gmail.com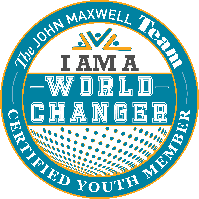 Contact me for info about our next course